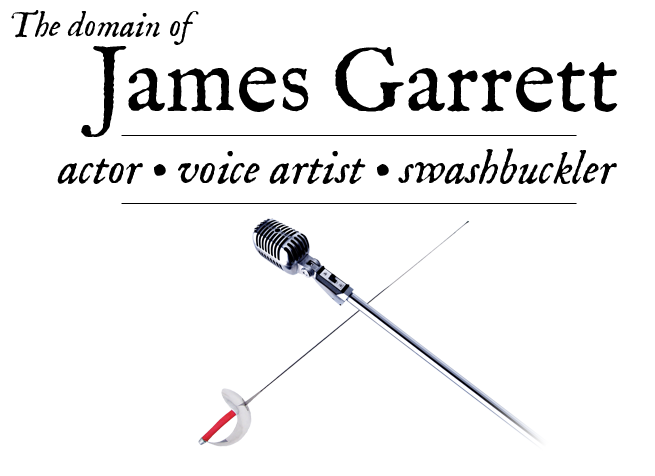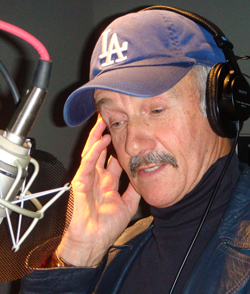 Links to bits and pieces:
Movie Commercials
Commercials
Trailers
Animation
James Garrett Biography
FILMS
Amongst the films he appeared in include "Time After Time" and "Titanic"
THEATER
Los Angeles Ahmanson Theater
"Cause Celebre" with Anne Baxter and Dorothy McGuire
He provided the voice overs for all the Harry Potter Movie, Television and Radio trailers
He was the voice of "Avatar Roku" in the Nickelodeon television animated series "Avatar: The last Airbender".
Former member of England's Royal Shakespeare Company, Stratford Upon Avon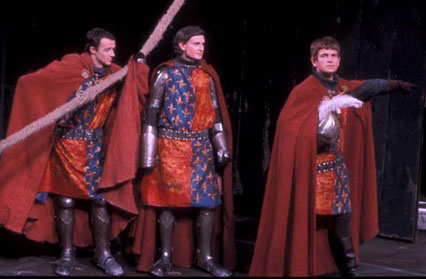 James Garrett, Anthony Boden, Ian Holm
"Henry V" Royal Shakespeare Company Production of "Wars of the Roses"
James is the brother of British stage and film actor, Hal Jeayes. His father, James Garrett Snr. was an opera tenor and had sung at La Scala, Milan, Italy and the Metropolitan Opera House. His many Broadway appearances included "Oh Please" opposite Beatrice Lillie and "Son of Guns" with William Frawley and Lily Damita.
James is a keen fencer. He studied under Ralph Faulkner and Nick Evangelistga at Falcon Studios in Hollywood. Mr. Evangelista remained James personal coach for many years.
Although James grew up in England, he has lived most of his life in Los Angeles, California where he continues to reside with his family.
Represented by T.G.M.D. Agency, Vanessa Gilbert, Kevin Motley, Ilko Drozdoski
Telephone: (323) 850-6767, Fax (323) 850-7340
Thank you to the following:
Warner Bros.
Walt Disney Productions
Paramount Studios
20th Century Fox Studios
M.G.M. Studios
Nickelodeon
ABC
MOJO
Ahmanson Theatre
L.A. Opera
Biltmore Estates
Luxor Hotel, Las Vegas
and
J.K. Rowling
George Lucas
Andrea Romano
Zoe Dominic